IFIM Holiday Seminar – Tales of the New Doctors of Law
2020-12-17
@
12:00
–
14:00
CET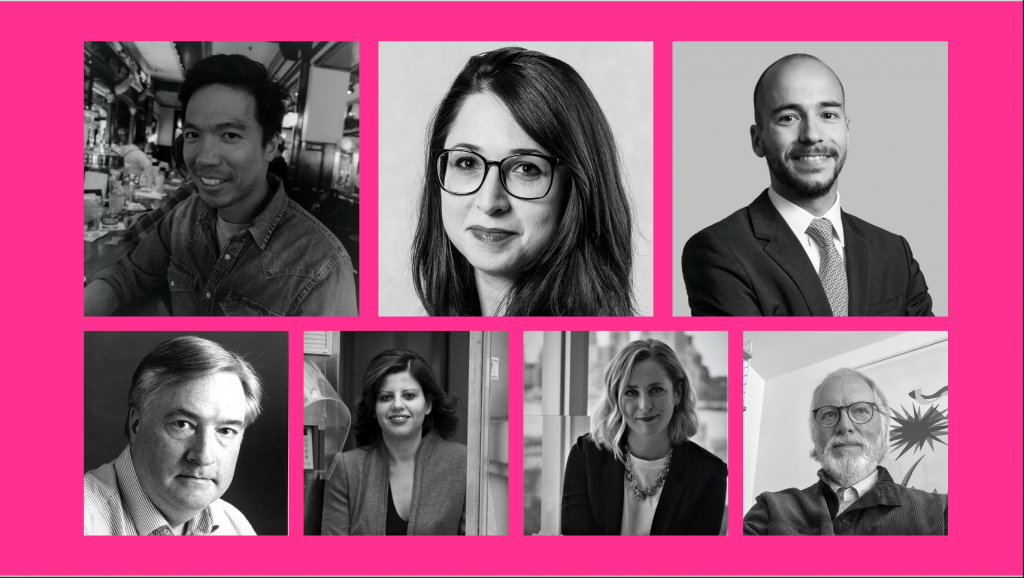 The Institutet för Immaterialrätt och Marknadsrätt / Institute for Intellectual Property and Market Law (IFIM) at Stockholm University is delighted to invite you to attend its traditional Holiday Seminar on 17 December 2020, from 12:00 to 14:00 CET. For obvious reasons, this year's event will take place online (via Zoom).
As it has been the tradition of IFIM for several years, the IFIM Holiday Seminar features, as speakers, junior researchers. This year's event is no exception and IFIM is thrilled to have, as speakers, three researchers who have successfully defended their PhD thesis in the course of 2020. Each individual presentation will be followed by a short, individual commentary by a senior researcher. A general discussion will then take place.
The Programme
| | |
| --- | --- |
| 12:00-12:10 | Welcome (Per Jonas Nordell, Chair of the IFIM Board) |
| 12:10-12:40 | Damages in an IP context Speaker: David Johansson Commentator: Frantzeska Papadopoulou Skarp (Member of the IFIM Board) |
| 12:40-13:10 | Exceptions in EU copyright law: in search of a balance between flexibility and legal certainty Speaker: Tito Rendas Commentator: Jan Rosén (Chairman of the Swedish Copyright Society and past Chair of the IFIM Board) |
| 13:10-13:40 | EU copyright law and distributive justice theories: a forgotten legacy? Speaker: Giulia Priora Commentator: Eleonora Rosati (IFIM Director) |
| 13:40-14:00 | General discussion |
The Speakers
| | | |
| --- | --- | --- |
| David Johansson | Giulia Priora | Tito Rendas |
| Lecturer, Uppsala University (Sweden) | Postdoctoral researcher, Institute of Law, Politics and Development (Dirpolis), Sant'Anna School of Advanced Studies (Italy) | Invited Professor, Universidade Católica Portuguesa – School of Law (Portugal) |
The Topics
Damages in an IP Context
David Johansson
Damages are often viewed as compensation for the damage caused by a wrongful action. As long as there is an actual definable damage, it is in most cases possible to apply general tort law principles regarding e.g. causation, full economic compensation and evidence relief. But as we transition to the sphere of intangibles, where the damages in question lack physical traits, a number of problems arise. These problems may seem familiar, but they pose a greater challenge than one might be lead to believe at first glance. How do we identify and calculate the actual damage when we are dealing with objects that cannot be damaged in a traditional sense?
When general principles of tort law and evidence relief come into contact with intellectual property damages, the need to approach the different problems in a non-traditional way becomes evident. The problems must be understood in light of the particular intellectual property context, as opposed to simply applying them the way we are used to. The question is what role the general principles should have and what role the particular provisions should play when determining intellectual property damages.
Exceptions in EU Copyright Law: In search of a balance between flexibility and legal certainty
Tito Rendas
The thesis is concerned with the debate on whether the framework of exceptions in the InfoSoc Directive should be rethought in light of the demands of flexibility and legal certainty. It identifies, systematises and critically assesses the various reform proposals that have been advanced in the literature to date. As an alternative to these proposals, which are deemed unsatisfactory, it submits that the InfoSoc framework of exceptions should be restructured as a multi-tiered framework, combining an enumeration of rule-like exceptions for specific and identifiable uses with a CJEU-made balancing test, which would grant courts the discretion to decide, on a case-by-case basis, whether unenumerated uses should be deemed lawful or unlawful. Furthermore, the thesis responds to a series of expected objections and critiques to the proposed model and applies it to test scenarios modelled after well-known cases on unauthorized digital uses.
EU copyright law and distributive justice theories: a forgotten legacy?
Giulia Priora
Could or should EU copyright law promote an equal distribution of resources? Despite remaining in the penumbra of a lively harmonization process, the question proves increasingly on point. The talk aims to shed light on the pairing of the two, only seemingly unrelated, "worlds" of EU copyright law and distributive justice theories. It does so by presenting, first, the reasons underlying the choice of this unusual perspective, which has inspired a four-year-long doctoral research. It then dives into both the descriptive and normative dimensions of the analysis, providing meaningful insights on where a distributive justice rationale can be retraced, and how it can be used to enhance and modernize the EU copyright legal framework.